Valerie Langhirt
Wife and mother of two, Valerie's energetic and friendly nature is what makes her so well known and loved throughout the community.
She's is a go-getter in every aspect of her life, owning several businesses and putting equal energy into all of them.  She goes above and beyond and has the testimonials to prove it. Her clients often become her friends.
But, Valerie isn't all work and no play. She's a sucker for a great manicure and a pig roast on a hot summer day.
"I love Columbus and I love the people in it. The look on someone's face when I hand them the keys to their dream home…that's what makes it all worth it." – Valerie Langhirt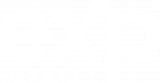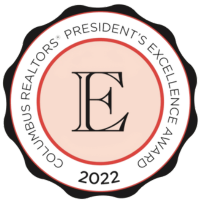 "Valerie from the very beginning stated you will be in a house and I will get you to the finish line. I loved this positive outlook and we will win. Valeries strong suit: she is very positive and she wants to know who you are and what will fit in your life. She provides details for financing and terms that you can understand. I will recommend Valerie to my friends and family. Thank you Valerie we love our house! "
-Ron Benedict, Marysville, OH
"Valerie is a wonderful realtor, she goes above and beyond for her clients and is an amazing asset to your office!"
-Laura Garcia, Columbus, OH
"Valerie was very knowledgeable about the area we were looking to buy in and always made sure we were satisfied with the homes we found. She went above and beyond to find us our perfect home. She seemed like a longtime friend to us and made the process much more relaxed. We love Val!!"
-Allaura Harrison & Cory Adkins, Belle Center, OH
"Valerie helped us find our perfect home! We were absolutely blown away at the amount of passion Valerie has for her career. She is amazing at what she does and is compassionate about getting her clients into their dream home."
-Devin Spradlin, Pedro, OH
"Valerie made the house buying experience much easier. Everything went as smooth as it could go on her end, and she was in constant communication with me. She kept me informed during the entire process. I would recommend her to anyone looking to buy or sell a home."
-Lauren Jones, Delaware, OH
"Valerie Langhirt was beyond superior in helping us close this our 1st home. She was able to help us understand the claims process. Not only was she our realtor she has turned into a friend."
-Amanda Collins, Marysville, OH